Are you a Game of Thrones fan? It is difficult to believe (especially living in Australia with our limited historical buildings) that the castles, forts and locations of the series are actually real! Game of Thrones is filmed in Spain, Croatia, Malta, Ireland, Scotland, Iceland and Morocco.
Two locations in Morocco are featured in the series.
Ait-Ben-Haddou is is a fortified village along the former caravan route from the Sahara to Marrakesh. The red brick buildings which were constructed in the 17th century are surrounded by walls designed to keep people out. The location was strategically chosen near a water source and high on a hill to allow for viewing approaching threats. It's a UNESCO listed site.
In Game of Thrones the village was Yunkai, the yellow city. Today a few families live in the village. However, most people living in more modern buildings across the river.
The second location is Essaouira, a coastal town on the Atlantic coast.
Essaouira is a port city with fortress walls that date back to the 18th century. It is known as the windy city of Africa.
In the series, it is known as Astapor – home of the Unsullied.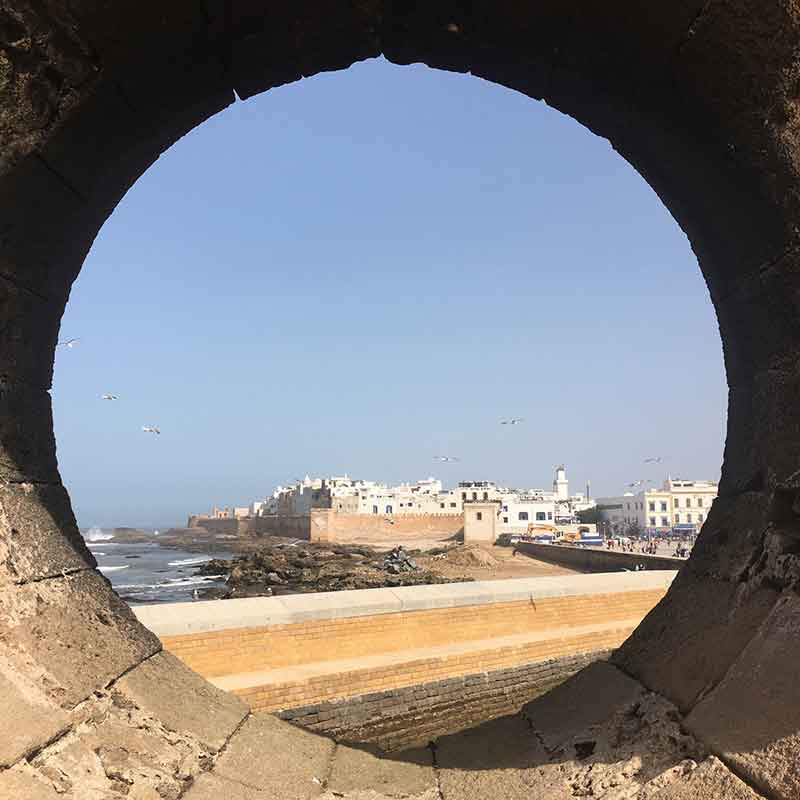 Visit these sites on our Magical Morocco tour or we can plan a private tour for you.